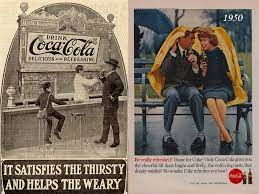 Acquiring new customers has never been easy, especially when you are a new brand in the market. Further, with the help of technology and spreading awareness among customers, selling a product required a lot of research and promotional creativity. A few decades ago, marketing was all about printing a few ads and banners for the local streets. But with the present surge of internet and social networking platforms, marketing strategies had a major makeover. To understand these changing trends, it would be a great idea to look back at marketing leaders over the ages.
In 1960s, the ways of promotion were a lot different than it is today. The medium of spreading the word was mostly limited to the three networks; television channels, radio & newspaper. Further, the messages were largely literal and were crafted mostly for female consumers. In those days, the styling was all about suits and cigarettes. A fountain pen and a martini would symbolize status. The consumer on the other side had little purchasing information and accepted anything that was put through.
It was in the 1970s when the first hint of creative marketing was seen. Though most nations were fighting political unrest and economic pressures, the expenditure of consumers too reached an all-time high, propelled by inflation and hoarding behavior. During this decade, 'Positioning' was the most popular advertising strategy and it was considered as an effective way of placing the ads of your product in the mind of the target persona. The 1990s brought forward several new brands and we saw a boom in marketing strategies. Door-to-door selling was replaced by electronic marketing and we started using digital media and accompanying technologies for product promotion.
In this ever-growing industry, the core marketing concepts are still the same and very much functional. In this article, I will be sharing my views on those old marketing ideas and will compare the same with the current marketing strategy.
Here is the list of old marketing strategies that are still effective:
#1 Influencers are important
The idea of brand ambassadors and celebrities was introduced in the 80s, largely by a few big brands. But looking forward, it has been a distinguishing aspect of brand identity today.
It was in the 1980s that marketing became more intense and consumers got more demanding. This was also the period when we saw a rise in the fashion industry. Designer labels like Calvin Klein introduced a whole new range of products and employed celebrities like Kate Moss during the start of her career in the early 90s. Campaigns became more seductive and promotion needed some ambassadors that the end-user segment related to. In this light, we also saw the widespread popularity of jeans in the fashion industry. Currently, we have seen such influencers as well in the fashion industry like Kim Kardashian and Kendal Jenner. In today's world celebrities have huge followers on various social media platforms and are known as social media influencers, they charge around $10K for a single tweet or an Instagram post.
#2 Believe on Visuals
Though the world largely buys from the internet portals, visual advertisement still plays a prominent role in choice making. With so many competitors for every single product, it is through creative visuals that marketers can appeal to the senses.
Multiple advertisement mediums have been introduced including TV, radio, billboards, magazines, Internet, direct mail, and newspapers. Advertising became an integral part of the life of an average user since the 1970s and this was well supported by growth in TV usage. Advertisement placing was well researched and scientific and more emphasis was laid upon fact-based marketing. Music was introduced with the advertisement for better brand recall.
Currently, there are plenty of online advertising platforms available in the market like Google AdWords, Media.net, Criteo & AdRoll on which merchant show their ads and it directly reaches the target audiences. These platforms help in achieving huge success because it benefits consumers, advertisers, and companies as well. On the other hand, social media marketing is also a plus point for companies to reach out to the targeted audience. Companies love to promote their Advertisement banners on platforms like Facebook ads, Twitter, Pinterest & Instagram Ads which gives great ROI in terms of branding and sales.
#3 Reaching out to customers
It was due to the limitations of technology that our previous generations weren't able to pass on the information effectively. In old times, businesses reached out to customers via newspaper advertisements, Radio, Banners, TV's, etc. But today, social media platforms present a solid stage for reaching out individually to customers and groups. Every major brand has a vast social media presence today and has been investing more in social campaigns.
Here, I would like to give a small example of how social media marketing helps companies at the branding level. Coca-cola is one of the top soft drink companies founded in 1886. As per reports it has only served around 9 bottles per day in the first year and today it sells around 1.9 billion bottles daily globally. Coca-cola changed its marketing strategies frequently over time based on the market trends, brand ambassadors and competition. Today Coca-cola has around 106 million likes on Facebook and around 4 million Twitter followers which show that consumers still have faith in this brand. Coca-cola runs impressive online & offline marketing campaigns and tries to reach out to the maximum audience.
#4 Branding is pure business: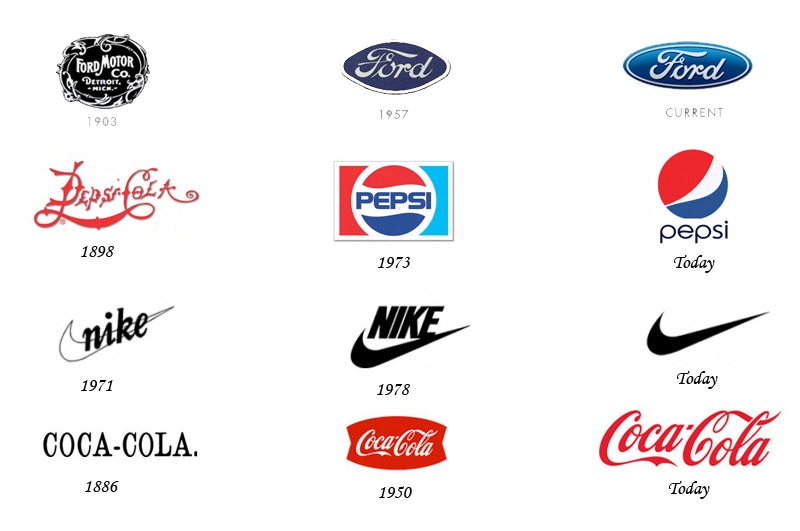 Again, the visual impact seems to be the competitive advantage of a brand. One can easily associate with the Nike or Adidas logo, but there are thousands of good sports manufacturing companies. Creative designing and Infographics have certainly taken an authoritative ground. A logo is one of the most important factors when it comes to branding. If you closely see the branding campaigns of famous companies then you will notice that most of the companies use red color in their logo as it is bold primary color and consumers can easily remember the logo for a long time. Most of the companies like Coca-Cola, Puma, Virgin, Toyota, Canon, and Netflix uses the red color in their logo.
#5 Trends are always on the high
Trends seem to be fleeting, changing with every new introduction. As such, marketers and brands at large should be the carriers of changing trends and just not follow them. Here, one needs to understand the trends and predict the marketing strategies in advance to meet the expectations of changing human behavior. If the brand doesn't change with the trend, it will lose a large market share like Nokia.
#6 Discounts and offers still work
While the modern consumer always makes an informed decision, discounts and fair price has always been a welcome move. Discounts and offers have also been a major element to gain a competitive advantage. In this era, the discount and offers are mainly known as Black Friday & Cyber Monday deals. In November & December month which is mainly known for holiday sales, all local & online stores provide huge discounts & deals for consumers. As per fortune report in 2015, online shoppers spent around $4.45 Billion on Black Friday & Thanksgiving day.
The way a consumer thinks will keep on changing but marketing strategies need to be a step ahead and should be able to anticipate the change. Modern consumers have been taught to be completely aware of what they are buying and whether there is a better alternative or not. The challenges for the marketer are thus enormous and it is with creative abilities and wider research that a successful brand identity can be established. However, there are still many things from the early ages of marketing that stick to the core of the process. Marketing strategies have always been about research and understanding our customers. The same will continue to apply.