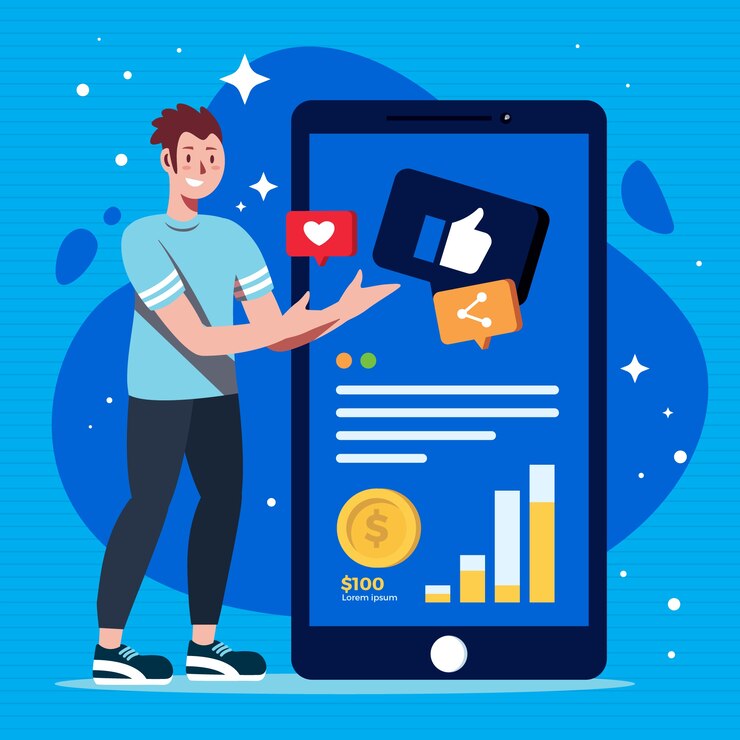 Organic reach from social media is rapidly declining due to periodic algorithm updates and people are mostly seeing personalized content into their feed. This is rapidly changing field where a brand should always try to grab the prospect customer's attention.  If you are an ecommerce business and want to leverage the true potential of the social media, you must try Instagram and Facebook ads now. Let me tell you how?
You might notice no similarity between Samsung, Honda, and P&G. But these are among the brands that are reaping the benefits of Facebook and Instagram advertising
But Facebook and Instagram advertising are not only for big brands. Small businesses are leveraging them too. With around 3 billion active users, Facebook and Instagram present you with an opportunity to reach your target buyers and sell your products.
As per the recent announcement by Facebook, 90 million small businesses use Facebook and there are over 6 million active advertisers on the platform.
So, in this article,we are listing out tips to do Facebook and Instagram advertising the right way. But first, let's answer the important question –
Can Instagram and Facebook Ads Boost eCommerce Sales?
Yes, they do. The social media presence builds brand awareness, improves customers' loyalty and brings quality leads. Checkout this reach case study of Cadbury 5 star which got a 5.8x return on their ad spend on Facebook and Instagram ads.
The team collected weekly sales data from the top eight Indian cities over 15 months. And after analysis, they found that the Facebook video ads brought 2.6x return on ad spend as indexed to TV. Instagram ads, on the other hand, saw 1.8x ad spend return as compared to TV.
Garnier too has a similar story. With Facebook, Garnier Color Naturals saw a 7.4x return on investment indexed to TV.
Yes, Facebook ads help you display products, which certain users are most likely to buy. So, it is time you get serious about advertising on Facebook and Instagram.
Here are the sure-shot advertising tips to generate eCommerce sales on Facebook and Instagram:
7 Proven Tips to User Insta and Facebook Ads to Grow Your Sales
Let me show you how you can utilize social media ads to improve the sales from your ecommerce store. Here we go:
1- Pick the Right Ad Format for Different Goal
Facebook has many ad formats that cater to different needs. So, the first step would be to decide whether you want people to visit your website, go to your store or buy your products online.
To boost eCommerce sales, carousel ads, messenger ads and collection ads can be your choice of ads. The collection ad format is exclusively for mobile and it offers an in-app "instant experience" to browse your product catalog. And in a carousel ad format, you can show up to ten product images or videos.
Image ads, Video ads and Slideshow ads are the other popular ad formats available on Facebook and Instagram feed. You can even tap into Stories ads if you think that's the right ad format to entice your buyers.
2 – Use Strong Call-To-Actions
Once you've decided which ad format is right for you, the next mountain to conquer is creating a strong call-to-action.
You can't just ask people to visit your website for more products or check product catalog. You need something to motivate them to take action. And a compelling CTA convinces your buyers to do so.
Tell them you will take your product back even after 90 days if they don't like it. Ask them to check the video and get exclusive 30% off on their next purchase. Or your CTA can be as simple as "Get all these at the price of a coffee".
Once you have got a strong CTA, you can direct people to click Learn More or Shop Now button.
3- Leverage the Power of User-generated Content
You have limited time and need to get more and more people to buy your product. Paid Facebook/Instagram ads can help your product to reach your prospects' feed. Still, you cannot underestimate the power of user-generated content in driving sales.
User-generated content, like reviews and testimonials, helps you build trust, bond with your followers and also improve sales figures. Contests as simple as "Caption this", "Share your story and tag a friend to win "something" or "Tag us in your vacation photo to get featured" can generate tons of interest and marketing for your product.
"Which food are you?" or "Which shoe suits your personality best?" can engage a lot of users, who you can turn into customers by offering them incentives.
In 2018, Dove announced a contest on Facebook where participants need to share their stories using a particular Dove product in the comment box.
4- Rope in Micro-influencers in Your Campaigns
Influencer Marketing is one of the ongoing trends in eCommerce marketing campaigns. But instead of one big name, you can take in multiple micro-influencers. They add their personal story to your brand, they are engaged with their followers and are affordable.
When a micro-influencer endorses your product, their followers pay heed to it.
You can pay them to promote a post or create content for their followers. You can provide them with a discount code that their followers can use to buy products. And if you feel the need, you can rope-in micro-influencers for pre-product launch campaigns to create a buzz.
5- Use Tools to Grow Sales
Marketing on Facebook and Instagram is competitive and you can't leave anything to chance. Your text needs to be calling, the images should be alluring and the videos tempting enough for people to add your products to their cart.
Tools like Snapseed and VSCO can help you edit and fine-tune your images. Coschedule Headline Analyser can determine how clickable your CTA is. And Lumen5 will aid you in creating Facebook and Instagram friendly videos. The list of available tools is endless.
Whether you need to straighten your images, add a funny sticker or turn text into video, you have got the software for it. All such tools will help you bring more sales through these two social media giants.
6- A/B Test Your Ads
Not every advertising strategy works. Your target audience might ignore some posts but will respond crazily on others. On some occasions, carousel ads will bring results, while on other simple image ads might ring notifications.
So, you need to keep running A/B tests to find which type of posts or ad format works out the best for you.
A/B testing involves slightly modifying the content and then monitoring the results. Apart from changes in format, these modifications can be in the placement of text and images, changing the words in the headline or even the use of emojis.
Whatever ads you run, you should A/B test for all the possible variations.
7- Explore Opportunities for Co-promotion
Collaboration and joint promotion can do wonders for an eCommerce business. You can approach other businesses that complement your product offerings and then, join hands for mutual growth.
Co-promotion can help you reach a new audience and provide opportunities to improve sales. Through contests on Facebook and Instagram, you can promote each other's products, or just share how your product goes well with your partner's and vice versa.
So, access each other's goals and objectives and discuss content ideas for co-promotion.
Conclusion
The competition is fierce and you have to grab every opportunity you can to capture your target buyers' interest. These seven tips can help you scale up your social media game and generate more sales.
Yes, marketing your business through Facebook and Instagram advertising can bring significant revenue if you dedicate yourself to the right path. Pick the right ads, choose your CTAs carefully and A/B test every campaign for their effectiveness. Micro-influencers, User-generated content and co-promotion with other businesses can further boost your reach.
Start today!