Social Media is a relatively new channel, which is used extensively by individuals and businesses. It is the go-to medium for the latest news, trends and information on a vast number of topics. Such is the impact of Social Media that some businesses are using it to aggressively market and promote their products, solutions and services. While it is commonly believed that latest technological advancements and an ever-increasing number of Social Media platforms can accommodate the requirements of different scale businesses, juggling a set of activities such as interacting and engagement with the target audience becomes extremely difficult. This is because they need to put in the same level of effort and time for every product and solution on each of the Social Media platforms.
The scenario is likely to remain the same or even get worse, given the fact that Social Media trend is here to stay in the near future with the addition of a more features in the existing platforms. Take the case of Facebook, which keeps reinventing itself time and again. Businesses therefore, have to match the pace with the rapid changes without diverting from their original course of action. This is where Social Media Management tools come in handy. With advanced features and functions, these tools effectively enhance business productivity. To know how these tools can help your business strategies, take a look at some essential hacks.
1. Have a prior plan before you choose any tool
The business environment nowadays is ferociously competitive. Therefore, it is a flawless digital marketing strategy that will give you a smooth sailing and help you stay afloat in the cut-throat competition. Before you chose any tool for Social Media Management, chalk out a plan that will include the platforms to focus, the activities that will drive more traffic, branding or engagement for your business and the amount of time allocated to each project. This is a great way to channelize your efforts while using the tool(s) and bring benefits your way. When you have a clear strategy, it becomes easier to choose a tool that will help implement the same.
2. Multitasking from single dashboard
Just having a social media account on all popular platforms will not really helps your digital marketing plans because you have to actively engage on several accounts at one go and that is next to impossible. Let us assume that you have several accounts each for Twitter, Google+, Facebook and LinkedIn. It is not viable to manage all these accounts in real time to carry out your digital marketing activities until and unless you have an "army" of Social Media professionals working for you round the clock! By using unified dashboard, which is a prominent feature of most Social Media Management tools, you can monitor and manage several (sometimes even unlimited) accounts from a single place. This in turn does save a lot of your valuable resources and allows you to carry out other activities.
3. Automatically schedule all your posts in advance
Sharing content with your target audience is what brings in great visibility for your brand. But then, posting all content haphazardly does nothing but overwhelms your audience and can lead to great confusion. There is also every possibility that they completely ignore your posts because you choose to publish them at the wrong time! Twitter for instance, relies on timely content and to make the most of this platform you need to post your Tweets at a time, when your audience is the most active. Even then, posting an array of content at once will lose the desired impact that you wanted to create, no matter how interesting the topic is! Automated scheduling of your posts across all your accounts using a Social Media Tool does the trick here. You can save as many content as you want in the dashboard and keep them in the pipeline to post them at the right time (and at the right place of course). Another underlying advantage is that you can have fresh content updated on all your accounts, even in your absence. This takes us to the next point.
4. Get post suggestions to publish on all your accounts
The best way to reach out to millions of your potential customers is to keep post topical content on various Social Media platforms. What proves to be a major hindrance in this step is that you need to filter the posts and timely publish them on all your accounts. Use your Social Media Management tool to find relevant content, curate them, save drafts and choose different times to publish them. You can also get the option to publish the same post on different platforms at a given point of time. This saves your efforts as you don't have to turn the internet upside down for new posts. Just use the tool and get access to unlimited share worthy content on different topics to maintain consistency in publishing across different platforms.
Bufferapp, Socialpilot and Hootsuite are few of my favorite tools that offer all these functionalities I have discussed in point #2, #3. Post suggestion facility is only available in Bufferapp and Socialpilot. Whereas in Hootsuite, you can get post suggestions by following your favorite social media accounts in which you will see their real-time updates that can be scheduled to share at your all connected accounts.
5. Easily analyze your Social Media footsteps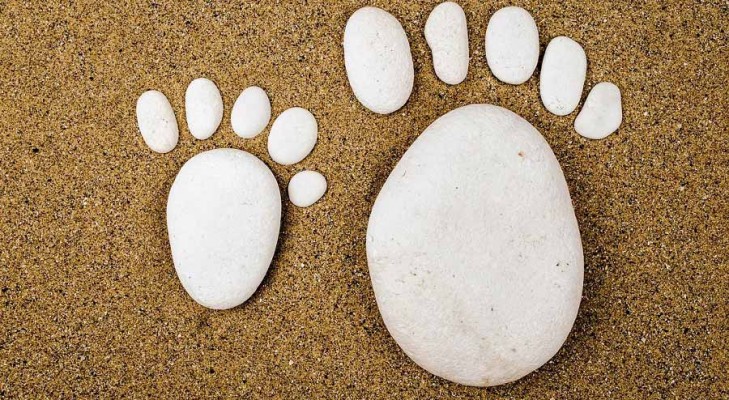 Another way to enhance your business productivity by using Social media tools is that you can analyze your footsteps on various platforms. These tools bring forth easy to read and comprehend reports of all your Social Media activities and help you gain a much-needed insight. For instance, you get to know which accounts do you derive maximum traffic from, when is the customer activity highest on a particular platform, which posts do the clients appreciate the most and what drives them to take a call to action. This analytics report can be used to work and rework on your existing digital marketing campaign and derive maximum returns on your investment.
6. Available as a mobile app for increased mobility
Now let us come to the most important aspect of enhancing productivity using a Social media tool, which is by using them in the form of a mobile app. Yes, there are tools which are available as web apps as well as mobile apps. All that you need to do is install them in your handheld devices and get instant access to the dashboard and manage your Social Media activities. This gives you mobility and empowers you to take fast decisions on the spot, without having to be glued constantly to a seat. Feedly is one of my favorite app that allow me to add RSS feed from my favorite blogs. I can easily share interesting content with my social media account directly from Feedly dashboard.
In a nutshell, it is not that tough to capitalize on the best features of Social Media tools for enhancing your business productivity. Just implement these hacks and there will be no looking back for you!